We join in! – Are you with us?
Trying something new – Girls & Boys Day 2023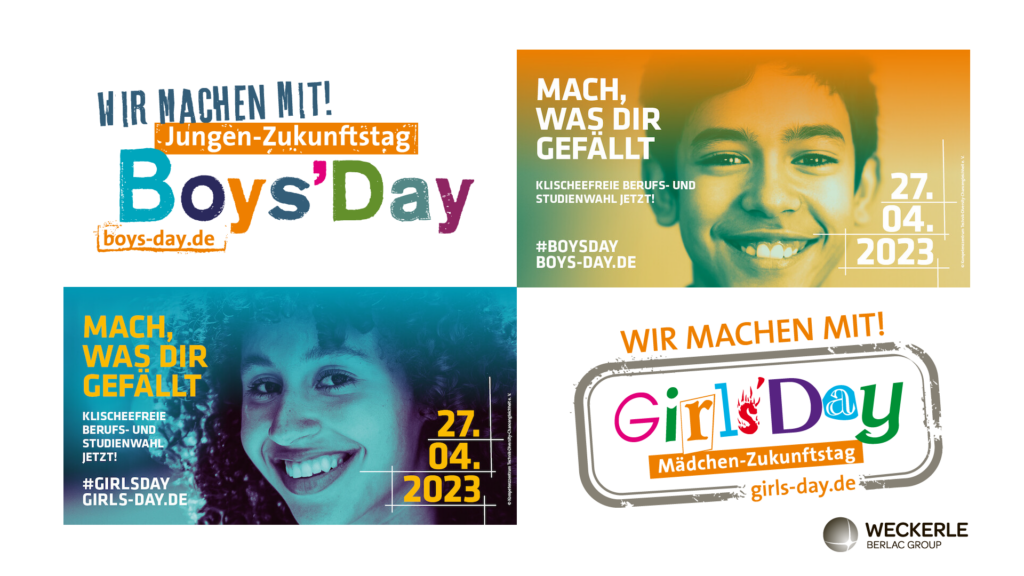 Nationwide action day Girls' Day and Boys' Day on April 27, 2023
The nationwide day of action for stereotype-free career orientation for boys and girls will take place on April 27, 2023.
Registration deadline for students is Thursday, April 20, 2023!
Girls' Day and Boys' Day are an opportunity to get to know various professions and fields of study that students would otherwise rarely consider.
In 2023, the team at Weckerle Lackfabrik GmbH will again be offering interested students an insight into the professions of industrial clerk, paint laboratory technician and chemical production specialist.
https://www.weckerle-lacke.de/jobs-karriere/
Girls' Day is an orientation day for STEM professions. MINT stands for M for math, I for computer science, N for natural science and T for technology. The abbreviation MINT stands for various fields of activity and promising professions: from electrician, mechanic or craftsman to IT specialist, environmental technician or packaging technologist.
Boys' Future Day is an orientation day for social professions. On April 27, boys can learn about professions that are atypical for men, such as elementary school teacher, medical assistant or educator.
Baden-Württemberg's Minister of Economic Affairs, Dr. Nicole Hofmeister-Kraut, is the patron of Girls' and Boys' Day 2023 in Baden-Württemberg.